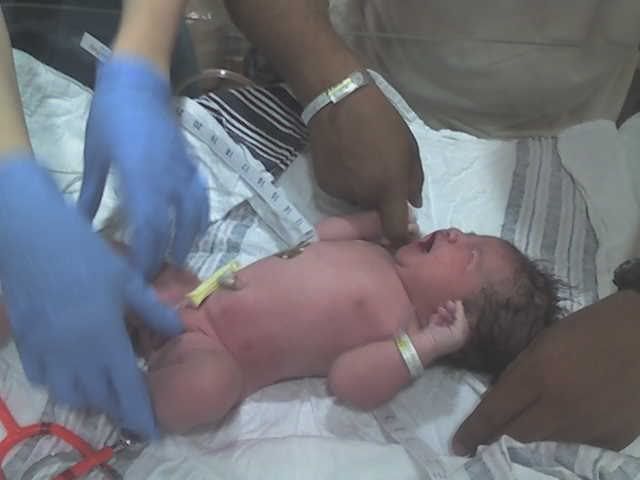 My new niece Mia DeLeon Gonzales arrived this morning at 12:32am..
7lbs and 19 inches long.. I had the privelege of being in the delivery room with Martin and Jill when it happened.. What a beautiful miracle.. it was so wierd to be the one helping instead of the one to be having the baby! :-)
Everyone is doing great, she is gorgeous (she looks like me) and smart and wonderful! Martin is a softie with her and Jill is already a pro! Keep them in your prayers and they start this Journey with a new little Baby.. pray for Guidance, patience and strength that they will help this baby grow up in admonition of the Lord.
GOD IS GOOD ALL THE TIME AND ALL THE TIME GOD IS GOOD!!!!